Shaw Ghyll caravan and camping in the heart of the Yorkshire Dales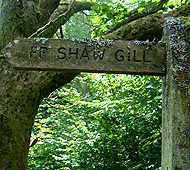 Contact us and Bookings at Shaw Ghyll caravan and camping Upper Wensleydale.
Booking is made by telephone, email or post.

Contact Brenda Stott at:
Shaw Ghyll, Simonstone, Hawes, North Yorkshire DL8 3LY.

Tel: 01969 667359

We do not accept card payments so deposits must be paid to us by cheque to the above address.
Email us at:

We will reply as soon as possible. Thank you.